We believe everyone deserves the opportunity to be healthier and happier! Heart Challenge delivers the opportunity to feel good by doing good.
Across the nation, Heart Challenge is comprised of Heart Walk, CycleNation and Field Day. This suite of activities and initiatives are designed to help companies positively impact employee health and well-being while uniting them to raise funds to end heart disease and stroke.
Find Out More About Our Programs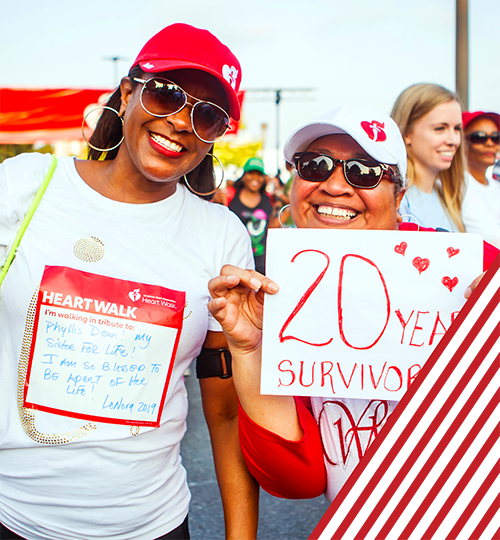 Heart Walk unites employees in celebrating health and honoring survivors. Through our signature experience, we move, have fun and raise lifesaving funds- together. There are 250+ events nationwide where each participant proudly says, "I Walk to Save Lives"!
Being a member of Executives with Heart for the American Heart Association is about coming together – leaders from every city in America – as a relentless force for a world of longer, healthier lives. Executives with Heart members work to raise critical funds through their network and personal investment.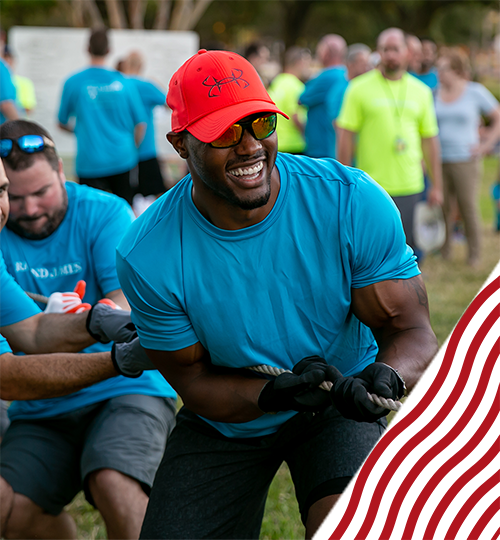 Never stop playing. Teams of employees participate in physical, mental, and fundraising challenges which provides meaningful connection and play breaks in their workday. Companies who participate in Field Day host the event on their own campus or a nearby park, even virtually.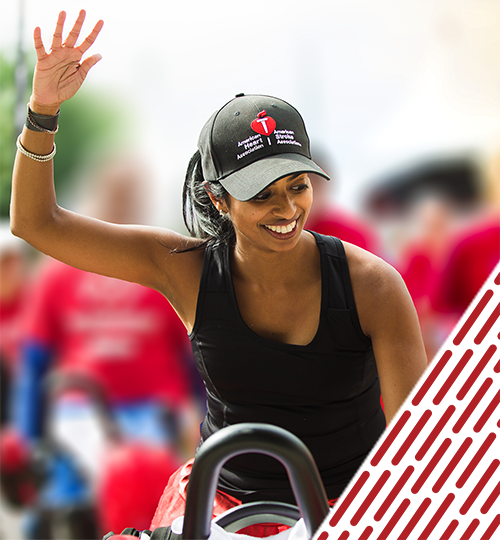 Ride the Revolution. CycleNation is an experiential event focused on fundraising, building community, and getting moving through cycling. Your employees will save lives by having fun with each push of the pedal! Cycling experience is not necessary. Event is held on stationary bikes.
Thanks to those that saved lives through Heart Challenge in 2022 Every person deserves the opportunity to live a long and healthy life.
Together, we will improve the health and well-being of all people while saving and improving countless lives in our community. Our relentless work will drive equitable health through five key areas of need: improving women's cardiovascular health, controlling high blood pressure, promoting healthy living, ending tobacco use and vaping, and addressing community needs such as CPR training.
Thank you for our 2023
Heart Challenge Impact
1
Advanced Auto Parts
$1,389,222
Heart Walk
Raleigh, NC
2
AHA National Center
$1,350,648
Heart Walk, CycleNation
Dallas, TX
3
Walgreens
$1,205,534
Heart Walk
Chicago, IL
4
Brookfield
$447,764
Heart Walk
New York, NY
5
Delta Air Lines
$425,744
Heart Walk
Atlanta, GA
View Top 10
6
ScottsMiracle-Gro
$415,561
Heart Walk
Columbus, OH
7
Raymond James
$380,000
Heart Walk
Tampa, FL
8
Piedmont Natural Gas
$378,134
Heart Walk
Charlotte, NC
9
Kirkland's Home
$324,885
Heart Walk
Nashville, TN
10
Toyota North America
$299,550
Heart Walk
Dallas, TX
1
AHA Business Technology
$295,930
Heart Walk
Dallas, TX
2
Brookfield-11th floor team
$246,969
Heart Walk
New York, NY
3
AHA Science Operations
$228,450
Heart Walk
Dallas, TX
4
HF Sinclair
$196,250
Heart Walk
Dallas, TX
5
AHA Community Health, Development and Strategy Integration
$193,392
Heart Walk
Dallas, TX
View Top 10
6
CITY Furniture
$181,320
Heart Walk
Fort LAuderdale, FL
7
Cushman and Wakefield
$170,976
Heart Walk
New York, NY
8
Team Tsakalakis
$167,730
Heart Walk
Bay Area, CA
9
Digital Realty
$164,162
Heart Walk
Austin, TX
10
AHA Healthcare Business Solutions
$146,916
Heart Walk
Dallas, TX
1
Tom Greco
$1,327,122
Heart Walk
Raleigh, NC
2
Ken Morge
$394,316
Heart Walk
Atlanta, GA
3
Tim Dwyer
$318,262
Heart Walk
Orlando, FL
4
Dan Owens
$190,546
Heart Walk
Atlanta, GA
5
Chris Tsakalakis
$167,730
Heart Walk
Bay Area, CA
View Top 10
6
Erich Sanchack
$150,964
Heart Walk
Austin, TX
7
Bob Clark
$143,468
Heart Walk
Sacramento, CA
8
Kirk Hanselman
$121,000
Heart Walk
Chicago, IL
9
Toby Dodd
$106,983
Heart Walk
New York, NY
10
Murray Goldfarb
$105,050
Heart Walk
New York, NY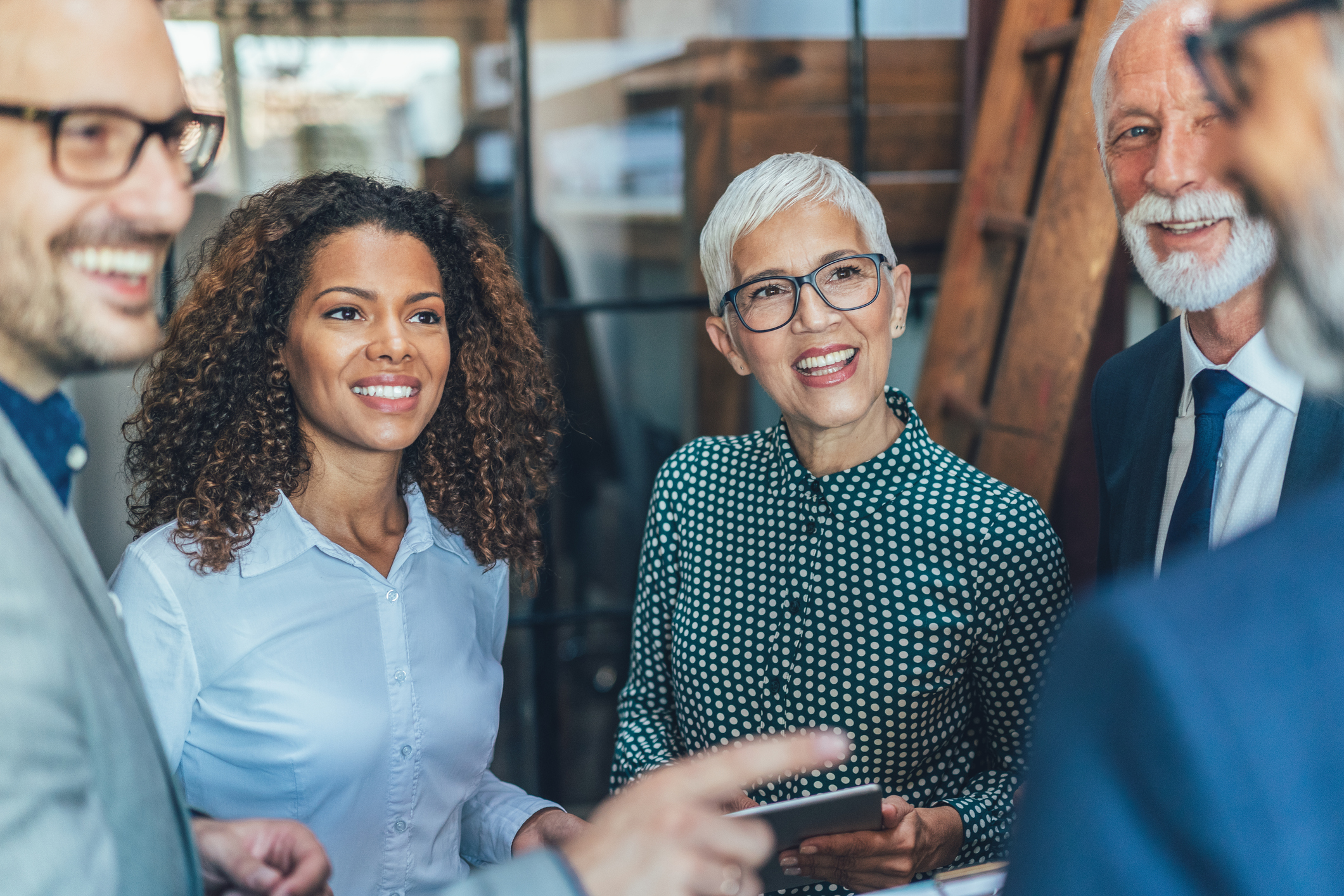 Unleash the power of a happier, healthier workforce. Use our free Well-being Works Better leadership and employee resources and assess your culture with the Workforce Well-being Scorecard. Employers completing the Scorecard will be recognized in Forbes BrandVoice annually.
Make an Impact with a NATIONAL TEAM
National Teams provide an opportunity for companies and organizations that have multiple locations to rally and connect their employees across the nation around a common purpose.
Our staff will work with you to organize and build your team while making it easy for you by providing the resources you need to ensure your team's success.