What is Executives with Heart?
Being a member of Executives with Heart means putting your name, your personal investment, and your network behind this larger purpose, something that will change lives. Because every person deserves the opportunity for a full, healthy life. Now more than ever it has been revealed that health is not equitable for all people across our country. We have long-standing structures existing that create barriers to health for many, based on race, geography, and wealth. And we know many of us are suffering from mental health challenges that, at times, feel insurmountable. That's why the change starts here, the work starts here. This is the future the American Heart Association is working towards. There is more work to be done and we need you.
Thank you to our 2022
Top Executives with Heart Members
Tom Greco
Advance Auto Parts
2022 Raleigh Heart Walk
Raleigh, NC
Ken Morge
Delta Air Lines
2022 Greater Atlanta Heart Walk
Atlanta, GA
Dan Owens
Emory Healthcare
2022 Greater Atlanta Heart Walk
Atlanta, GA
Chris Tsakalakis
Trefo
2022 Bay Area CA Heart Walk
Bay Area, CA
Kirk Hanselman
Experienced Chief Merchandising Officer
2022 Metro Chicago Heart Walk
Chicago, IL
"Participating in Executives with Heart connects us with our peers in the community and allows us to come together to support this worthy cause. It's another way that many of us at Advance Auto Parts can do our part to help the American Heart Association achieve its mission to be a relentless force for a world of longer, healthier lives."
Tom Greco
President & CEO
Advanced Auto Parts
Companies Making an Impact
We applaud and recognize participating Heart Challenge companies who have multiple Leaders who each step up and make an impact of $5,000 or more to fund life-saving research. Being a member of Executives with Heart is about putting the well-being of our families, our employees and our communities first and working together – leaders from every city in America – to raise critical funds and be a relentless force for a world of longer, healthier lives.
We recognize our Top 5 Companies through an internal Executive with Heart campaigns who made the greatest impact in 2022: 
Advanced Auto Parts
Raleigh, NC
4 Members
AHA National Center
Dallas, TX
74 Members
Brookfield Properties
New York City, New York
28 Members
Emory Healthcare
Atlanta, GA
3 Members
Raymond James Financial Inc. St. Petersburg
Tampa, FL
27 Members
"Supporting the American Heart Association's life-saving work is important to me because my mother has been impacted by heart disease and a great friend affected by a stroke. Through the funds raised from "Executives with Heart", we can help families live longer, healthier lives."
Ken Morge
Senior Vice President & Treasurer
Delta Air Lines
Comprised of Heart Walk, CycleNation and Field Day, Heart Challenge is a suite of activities and initiatives designed to help companies positively impact employee health and well-being while uniting them to raise funds to end heart disease and stroke.
Our campaigns are designed to meet your company where you are – in-person, hybrid and/or virtual engagement.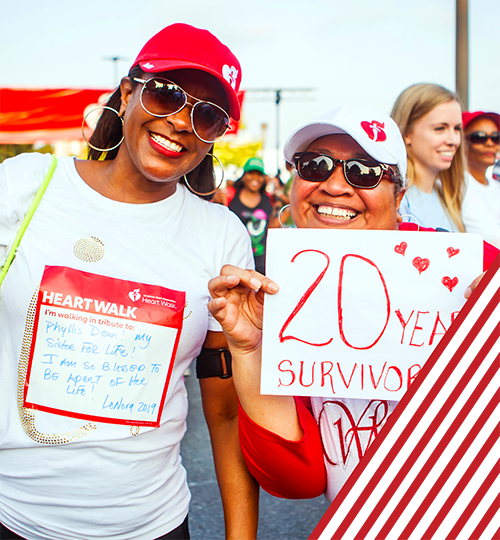 Heart Walk unites employees in celebrating health and honoring survivors. Through our signature experience, we move, have fun and raise lifesaving funds- together. There are 250+ events nationwide where each participant proudly says, "I Walk to Save Lives"!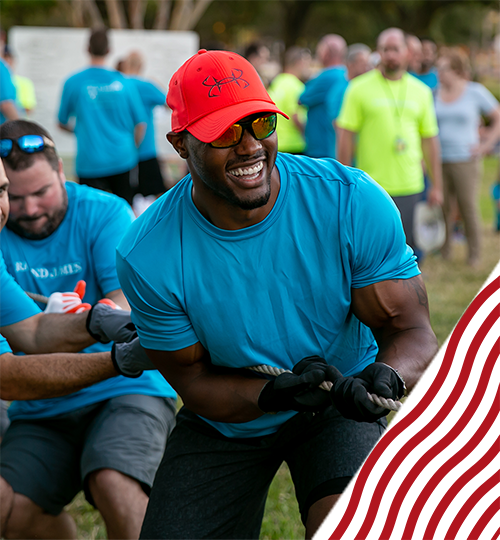 Never stop playing. Teams of employees participate in physical, mental, and fundraising challenges which provides meaningful connection and play breaks in their workday. Companies who participate in Field Day host the event on their own campus or a nearby park, even virtually.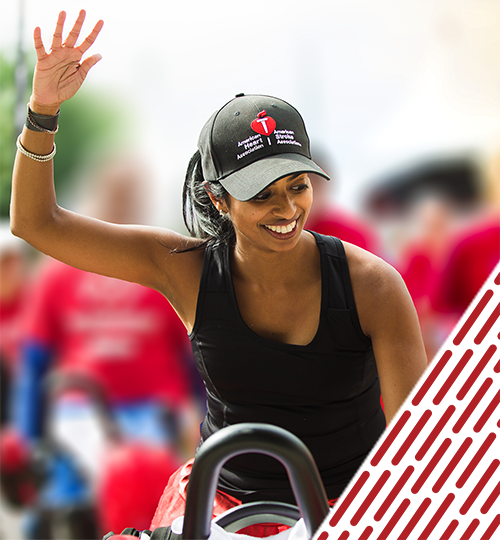 Ride the Revolution. CycleNation is an experiential event focused on fundraising, building community, and getting moving through cycling. Your employees will save lives by having fun with each push of the pedal! Cycling experience is not necessary. Event is held on stationary bikes.